European Emigrant Heritage (EEH) does unknown heirs genealogy in the 19 countries of the former Soviet Bloc. We go there in person to get the job done right. The principal countries are pink and red ↓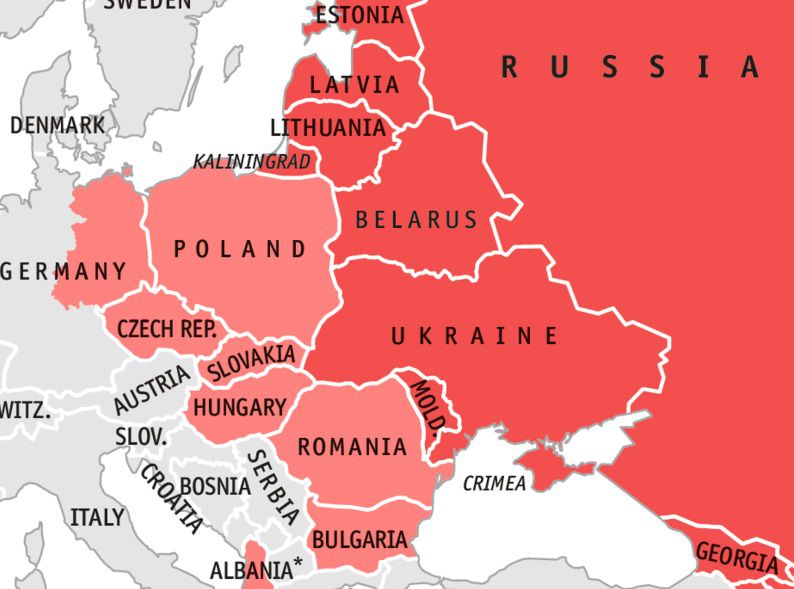 Our travel expenses & staff in the Bloc are our company's costs of doing business and are not shared by you nor reimbursed from the fee.

The Russian invasion of Ukraine does not affect our travel in those countries.
An example of our work was our research of a Philip LEOPOLD where we discovered that his original surname was LEPAR and that he was born in Kriukai, Lithuania, the son of Yehuda-Leib LEPAR. Further research discloses several LEPAR families in Kriukai and neighbouring villages.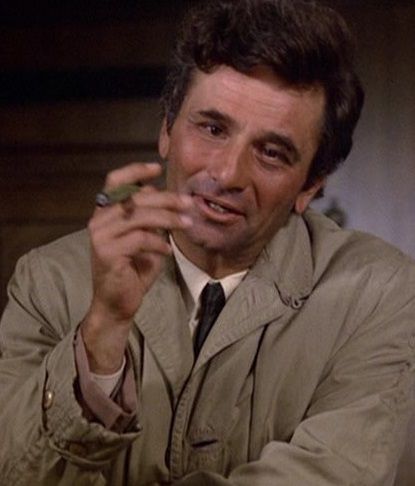 In order to find the descendants of the original great-grandfather, Amiel LEPAR, European Emigrant Heritage (EEH) used a technique that Detective Colombo would have liked. We hired the entire class of a professor of history in a nearby university, to locate the tombstones in question. These enthusiastic students walked hundreds of cemetery rows and transcribed over 400 tombstones!
We also used the Kovno-Slatis cemetery list, which was produced by the "Chevren Kadisha," the burial society of Viliampolka. This index does not cover the entire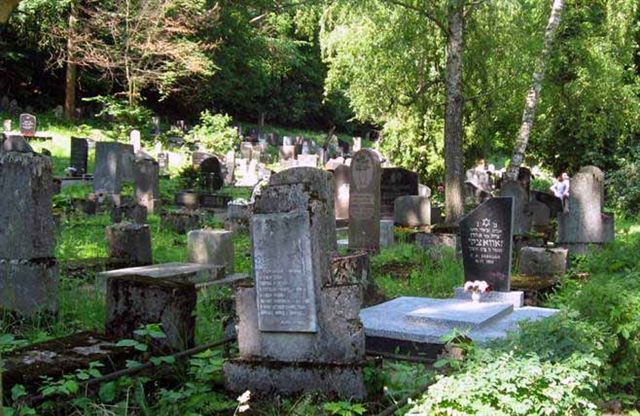 cemetery, but shows the names, sections and row numbers of those who died in the Ghetto between 1941 and 1943, a period which contained many of the key deaths in the family. Eventually we identified the living heirs in the US.
Another example is a case EEH recently finished in Siberia. The following is taken from a letter written by James Hannum of EEH, which successfully proved that the deceased dispossessed owner of a large quarry near Tomsk was descended from the same man as EEH's heirs were descended:
...Our original proof packet translated the words село (selo) and деревня (derevnya) as "village." Because there is an important genealogical difference between a selo and a derevnya, the words should not be translated but should instead be transliterated into the Roman Alphabet and separately defined. According to Vladimir Dahl's magnum opus, Explanatory Dictionary of the Living Great Russian Language, which was published in 4 huge volumes in 1863, the definition of "selo" is "A place built and settled by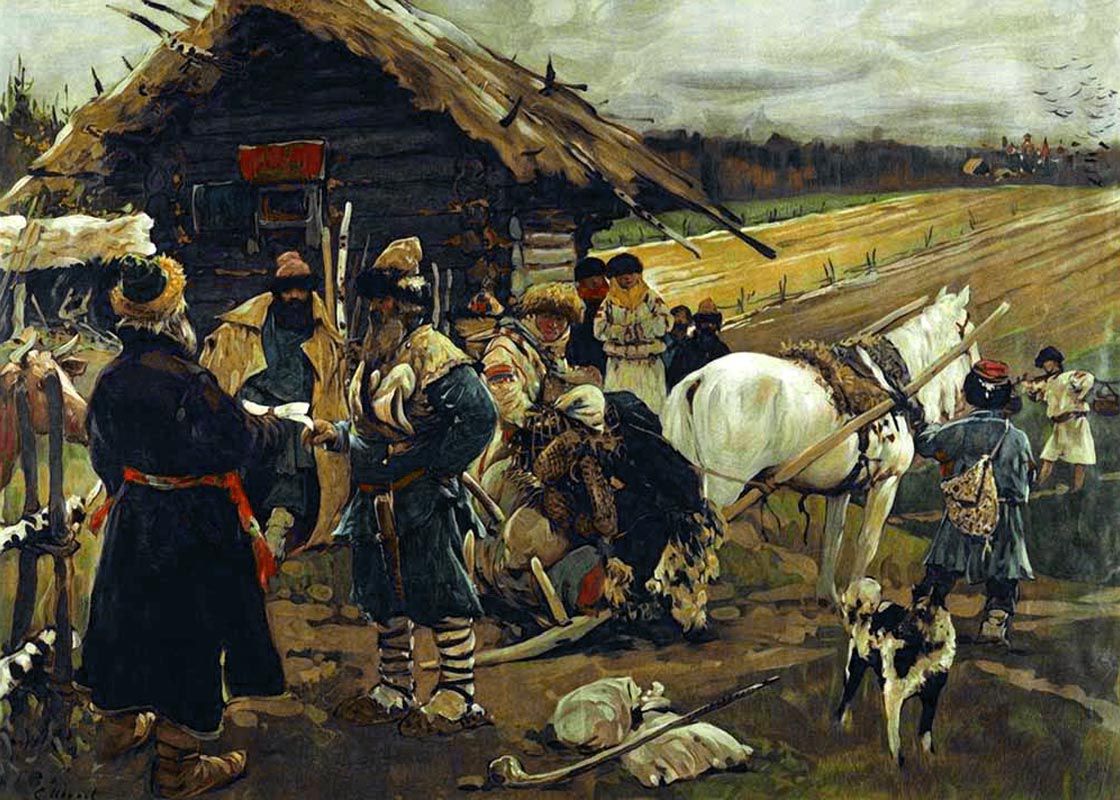 peasants in which there is a church, and sometimes selo consists of many scattered derevnyas all belonging to one congregation and one church."
The definition of derevnya is "Peasant settlement in which there is no church." As you will note from the enclosed revised proofs, the phrases "Village of Petroselki" and "Village of Molotychi " have been changed to "Petroselki Derevnya" and Molotychi Selo. Given that they are only three miles apart (Our Proof #25, Petroselki and Molotychi Satellite Map), the fact that all derevnyas had to belong to a selo so that its residents would have a church, and Dahl's above definitions, we conclude that Petroselki Derevnya belonged to Molotychi Selo. Thus Grigoriy could say he resided in either place...
...It is obvious that Grigoriy KORNEEV and Grigoriy ABALMASOV are the same man. Consider:
Grigoriy KORNEEV and Grigoriy ABALMASOV are both shown in the above records having the same patronymic name, Kuzmin, meaning "son of Kuzma." The given name "Kuzma" is now, and was in 19th Century Russia, a fairly rare name.

Grigoriy Kuzmin KORNEEV came from Petroselki Derevnya, Fatezhskiy Uyezd, Kursk Guberniya. (Our Proof #1).
Grigoriy Kuzmin ABALMASOV came from the Molotychi Selo, Fatezhskiy Uyezd, Kursk Guberniya. (Our Proof #2).

Since Petroselki Derevnya belonged to Molotychi Selo, a man from Petroselki Derevnya could say he was from either place.

Grigoriy Kuzmin KORNEEV and Grigoriy Kuzmin ABALMASOV both arrived in Siberia in 1896.

Grigoriy Kuzmin KORNEEV and Grigoriy Kuzmin ABALMASOV lived in the same tiny place, Belovodovskoye Settlement, Mariinsk Okrug, Tomsk Guberniya, Siberia.

After 1896, Grigoriy Kuzmin ABALMASOV never again used the surname KORNEEV, and the name Grigoriy Kuzmin KORNEEV never appears again in the record books.
In the 1916 Agricultural Census (our Proof #24), taken twenty years after the above Petition for Money, Grigoriy's family is listed as ABALMASOV; there is no Grigoriy KORNEEV or Petr KORNEEV in the 1916 Census...
Sincerely,
James Hannum
European Emigrant Heritage
-------------------
Examples of proofs EEH presented in the above case: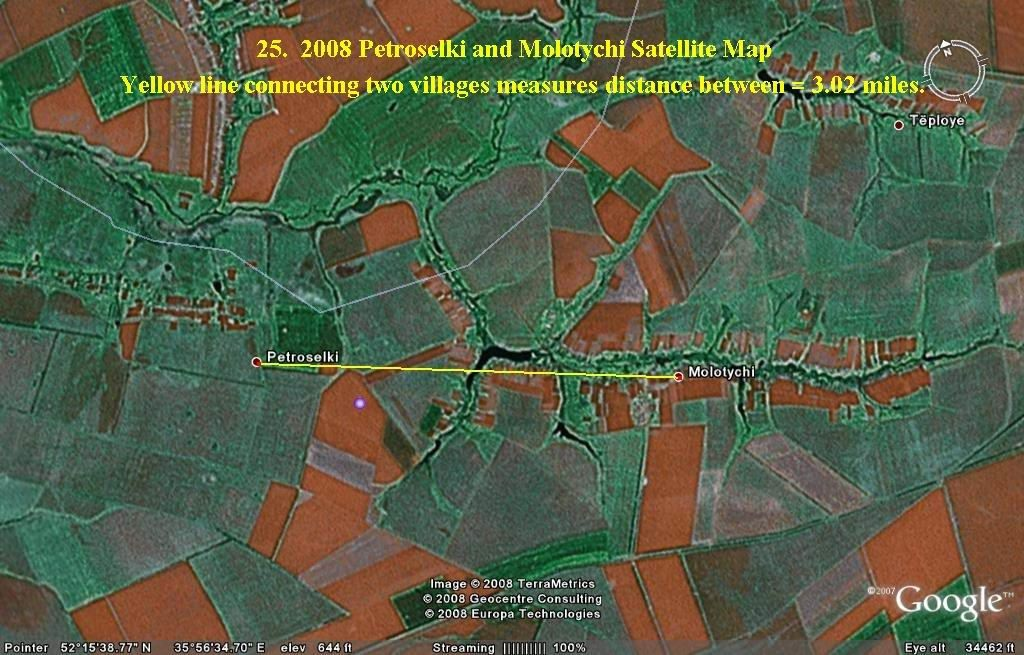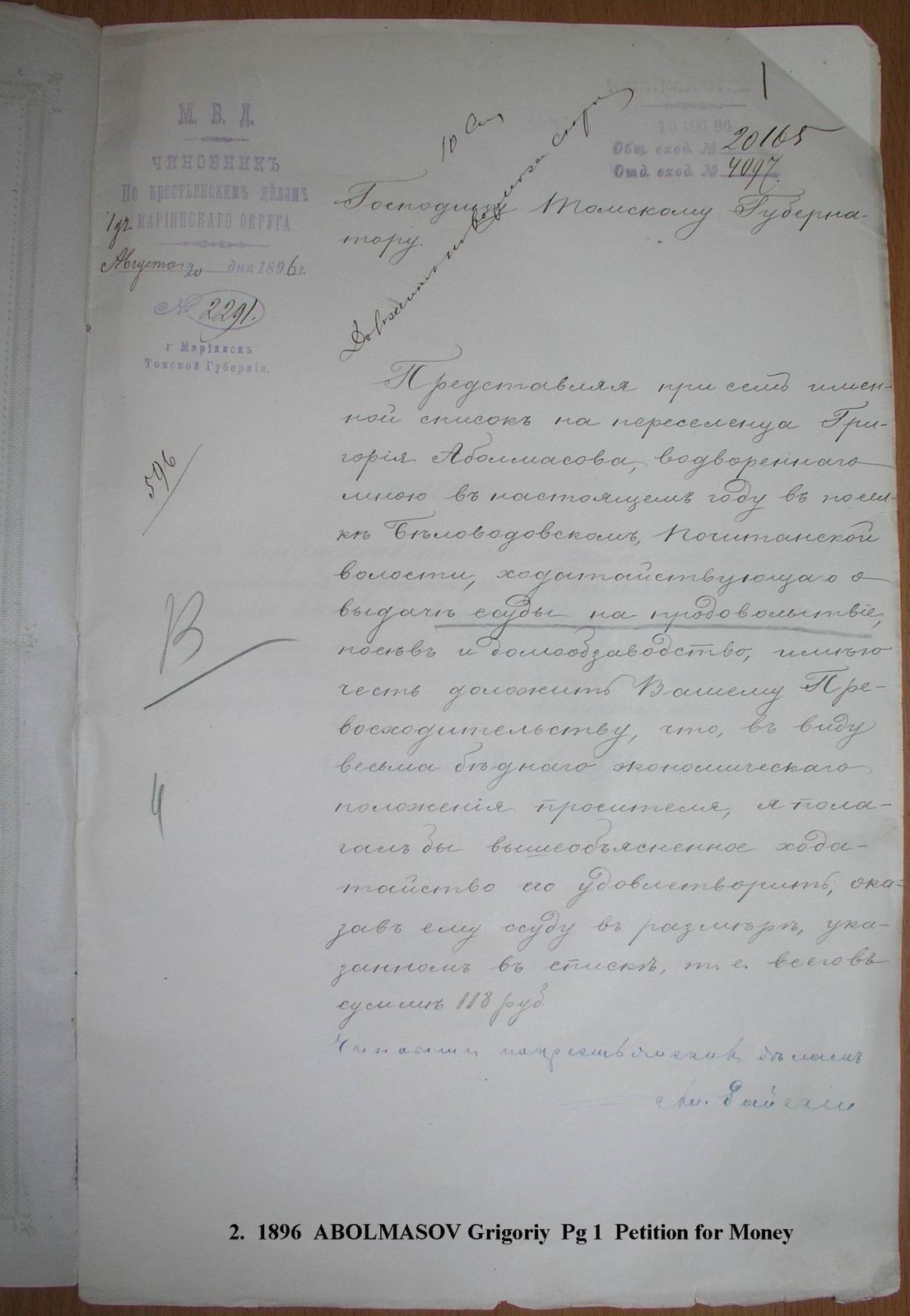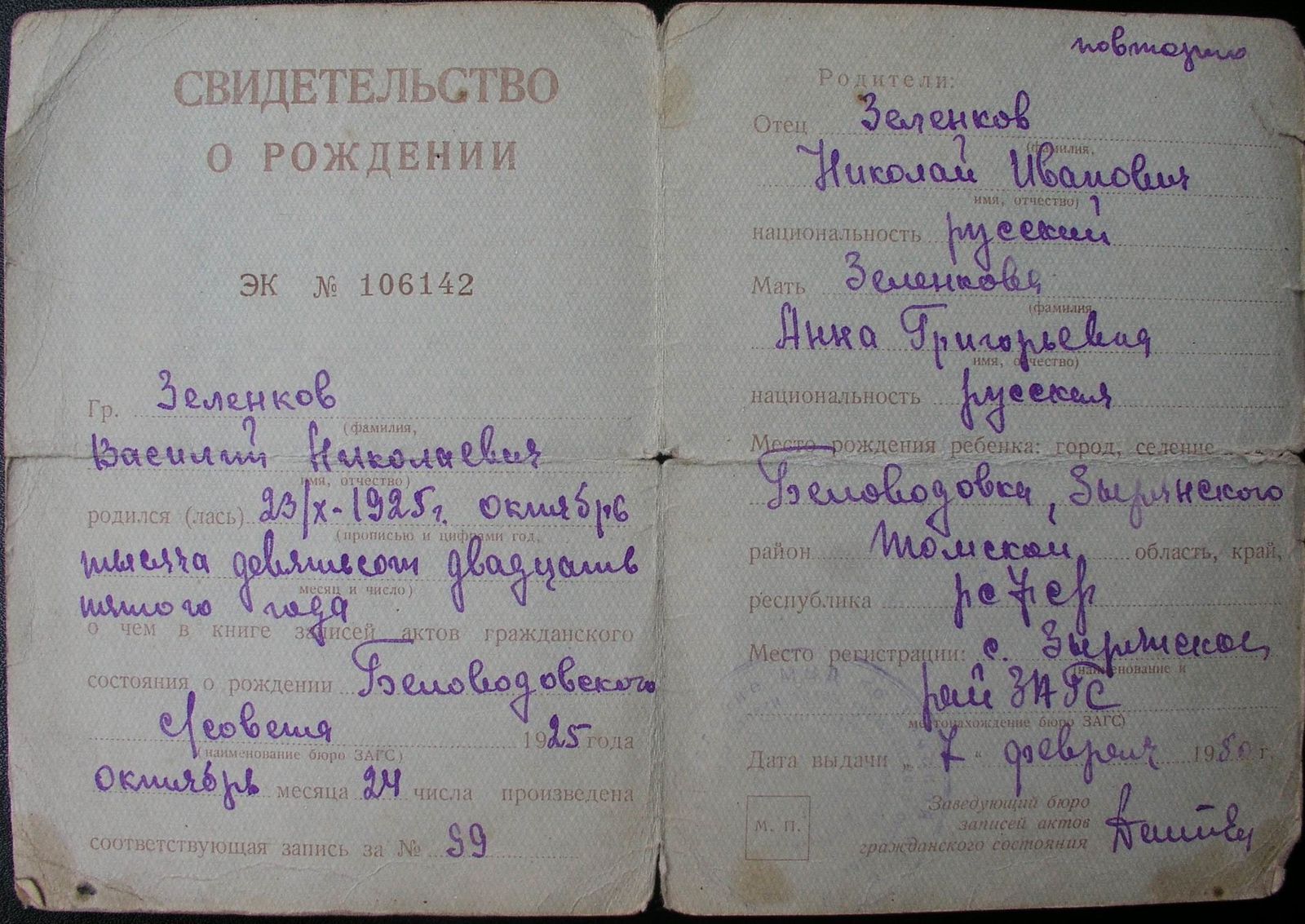 European Emigrant Heritage
Unknown Property, Unknown Heirs

________________________________________
You have reached the end of Page 2 of our Website.
In Pages 3, 4, & 5 ↓ you will find further information about our work:


EEH WEBSITE CONTENTS
3. World War II Heritage ← Click to go
Published by European Emmigrant Heritage