The following is extracted from a brief to Parliament by British Chancellor of the Exchequer Norman Lamont.
Types of Assets, Avoiding Scams - 7 May 1993
Finding Dormant Bank Accounts
There has been a rise in the number of companies that provide unclaimed money tracking services. Companies such as The Abandoned Property Registry, The Railway Stocks Registry, European Emigrant Heritage, and others will, for a fee, track down dormant accounts, pensions and investments... If you or an older or deceased family member have changed jobs or mailing addresses one or more times, it is possible that there are account(s) now lying dormant. Claimants who find they are entitled to unclaimed funds may also be entitled to interest...
Premium Bonds
Premium bonds account for approximately £3.6 million in unclaimed funds in the UK... Unclaimed money researchers sometimes do locate such funds, discover their unclaimed status, and reconnect people with unclaimed premium bonds funds for a fee. There is no time limit on the redemption of premium bonds...
Former Soldiers' Pensions
Former soldiers may not have made a claim for a pension to which they were entitled, or may not know that they were entitled to extra pension funds because they had had tax deducted by the Ministry of Defence. Pensions to former soldiers are tax free if they were granted due to medical unfitness as a result of war service. Over 3,000 former soldiers have reclaimed over £7 million in rebates to date...
Tracking Down an Inheritance
You should bear in mind that a common reason that such assets have gone unclaimed is that the original party, or his/her relatives entitled to claim his/her assets, are elderly or deceased... For the past many centuries, thousands of people have died every year without leaving a will, i.e., they die intestate. Since the passing of the inheritance acts in the 1560's, if beneficiaries cannot be found, the estate assets after the payment of lawful debts of the decedent escheat to the Crown/Treasury. Currently the Treasury Solicitor advertises in various newspapers asking for beneficiaries to come forward... As of 31 December 1991 the amount left unclaimed for the fifteen year period came to £12,059,862... The Treasury Solicitor is required to list accounts fifteen years old or less in one of the public registers. Checking the registers, either by visiting his London office or by sending a letter requesting that the registers be checked, and also checking the national and local newspapers in the areas inhabited by yourself and your older or deceased family members, are possible methods of finding such assets without paying a fee... Some locator firms in the past have requested advances for legal fees, filing costs, etc.. It is a bad decision to give the locator firm money. The locator's fee should come only from the recovered assets.
____________________________________________________

Limitations of EEH Research
Many people contact us with requests like the below letter:
...I am writing to inquire whether I may engage your services in a difficult research area of my family. We are looking for descendants of four SHAW sisters, orphaned as children in 1890. They were taken into care by Quarrier's Homes in Bridge of Weir, Scotland, and later sent to Canada.
Children of John SHAW and Margaret STEWART (or STUART), their mother died in 1883 and their father in 1890. They were taken into care in 1890/91.
Elizabeth (Lizzie) SHAW was sent to Canada in May 1891, aged 12. By 1926 she had married a Mr GIBSON. Perhaps in Toronto.
Annie SHAW was sent to Canada in May 1892, aged 17. She later married there.
Mary Jane SHAW, later known as Jane, was sent to Canada in June 1897, aged 16. She returned to Scotland in 1905 to work in service for 12 months, but went back to Canada in June 1906.
Jemima SHAW was sent to Canada in June 1894, aged 10. She was living in Toronto in 1926.
I also have information about two elder sisters who remained in Scotland and never married...
European Emigrant Heritage declines all such research requests. We do not undertake recreational or hobby genealogical research, nor research requested by persons about their own families. We begin our research cases not with family names but with assets whose legal owners are unknown.
We decline to undertake research for people who hope to inherit, despite the fact that they have personal beliefs or possess family lore or legends that they are entitled to inherit from a deceased relative, and that through oversight or fraud they did not receive their rightful inheritance.

_____________________________

European Emigrant Heritage
Unknown Property, Unknown Heirs
EEH Never Gives Up
We learned the lesson long ago at European Emigrant Heritiage to "never give up" when looking for solutions to genealogical research problems. "Never give up" became one of our mottos, that when the research was tough, one of us would say it to the others, to encourage them.
It's too easy to say, "this case has no solution," or "cross off that branch of the family" because they moved, perhaps all died, no one remembers them, no evidence they had issue, etc. Of course, we sometimes do have to give up, lest we be stuck working on a case indefinitely, but we must strictly analyze the research potential of any inquiry before dropping it.
The below amazing story validates the "never give up" motto, and there are many like it. Often just shelving a case for a couple years until records are discovered or indexed, results in solving "unsolvable" problems. The below Red Cross records allowed us to solve two separate estate inquiries, allowing the estates of the outstanding WWI decedents to be distributed to collateral kin. [Proving their death in the War, added to their military records showing single marital status, foreclosed the possibility that they later married and left issue.] The Russian Empire was one of the major participants in this war.

Unknown no longer: thousands of WW1 dead
could at last be identified
Newspaper: London Daily Mail 13 March 2009 by Alexandra Williams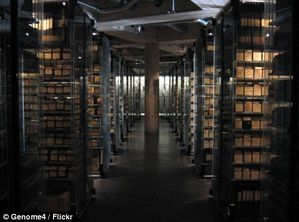 War graves in France

Thousands of soldiers buried in anonymous graves during the carnage of the Great War may now be identified. For nine decades the last resting place of these nameless soldiers has been simply 'Unknown Soldier'. But thousands may soon be identified after the discovery of a vast forgotten archive. For British families who know they have a relative who died or went missing in the 'war to end all wars', but have never been able to pinpoint their remains, the discovery could at last provide some comfort.

British historian Peter Barton unearthed the archive, virtually untouched since 1918, in the basement of the Red Cross headquarters in Geneva (above photo). The organisation knew it had a vast amount of information there, but Mr Barton is the first to study it in detail. It documents information about the death, burial or capture of more than 20million soldiers from 30 countries who took part in the Great War.

Carefully entered on card indexes or written into ledgers, the details include name, rank, unit, time of death, exact burial location, home addresses and next of kin. The information has the potential to pinpoint unmarked graves along the Western Front and other battlefields, and could mean headstones which currently mark the grave of an unknown soldier will finally bear a name. It also paves the way for families to complete the history of relatives who died in the bitter trench fighting.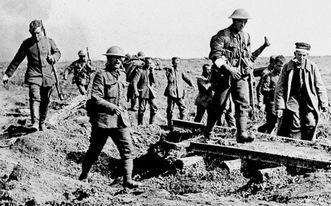 The basement of the Red Cross headquarters in Geneva homed a long-forgotten archive detailing information about the death, burial and capture of more than 20 million soldiers from 30 countries involved in the First World War.


Thousands of First World War soldiers from both sides are buried in unmarked graves
Some of the records, in immaculate condition, refer to the sites of mass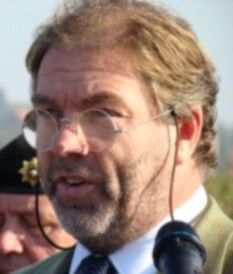 graves where the bodies of soldiers were piled alongside each other. They give detailed directions about where they were dug - many have since been overgrown or built on - and include details which could lead to the identification of soldiers buried in them. 'The emergence of this archive is hugely important,' said Mr Barton. 'It will change the way we look at World War One.

Historian Peter Barton was given access to the archive which has remained untouched since 1918. 'To a military historian it's like finding Tutankhamun's tomb and the Terracotta Warriors on the same day.'
'This archive has been hidden away - not deliberately - for 90 years. We historians just did not know that this existed. The Red Cross tells me I am the first researcher who has ever asked to see it.' Mr Barton, a First World War historian and author, stumbled across the records after being commissioned by the Australian government to find the identities of soldiers found at Pheasant Wood, Fromelles, France.

The trail led him to the Red Cross Museum in Geneva where he was given access to their basement. The records were passed to the Red Cross by the combatant countries at the end of the war.

The Red Cross acted as a go between for the protagonists. Information was then copied and passed to the soldiers' home countries but, according to Mr Barton, the UK's copy of the data no longer exists, much of it having been destroyed in the Second World War. The same fate is believed to have befallen the records in France and Germany.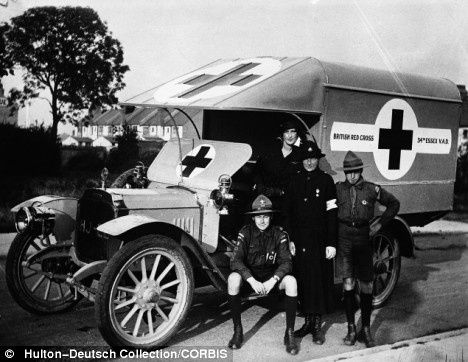 The Red Cross is already working to bring the archive into the computer age. The organisation has set aside £2.4 million to conserve and digitise the paper records. The project will begin in autumn and will involve experts from around Europe. The Red Cross hopes to have the archive online by 2014, the centenary of the Great War.
'We want to archive these records because it will be far easier for families to access the information they require,' said a Red Cross spokesman. 'They hold an incredible amount of detail.'

________________________________

European Emigrant Heritage (EEH)

Immigration Ships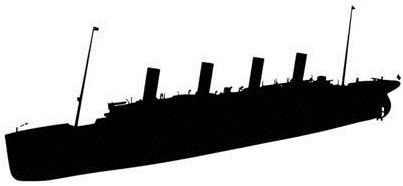 White Star Line RMS Titanic
Few remember that the Titanic was primarily an immigration passenger ship. She is remembered today for carrying 1st class passengers travelling in luxury, as they do in today's luxury cruise ships, with gourmet dining, dance bands, and casinos. But the vast majority of the passengers on the Titanic, as on all passenger ships of the day, were 3rd and 4th class passengers travelling on inexpensive no-frills tickets. They were emigrating from Europe. When Titanic sank, almost all of these lower class passengers, berthed many decks below the main deck, perished. The crew locked the stairwell doors to the lower decks because the ship hadn't enough lifeboats to take any of the lower class passengers.

In one of EEH's cases, our research found a brother on Titanic's 4th class passenger list. We couldn't find a death certificate for him, neither in England nor New York. We convinced the ministry holding the funds to accept the brother's name on the passenger list in lieu of a death certificate by introducing recorded testimony from the 1913 British Court of Inquiry that the stairwell doors were locked. This proof was necessary because otherwise we had no proof that said 15 year old brother died without later having children.
________________________________


REPORT OF VICE-PRESIDENT'S COUNCIL ON INHERITANCE JUSTICE, AUG 17, 1989
Extracts From Attached Report of Citizens Advisory Committees Re Unclaimed Property
...Under federal laws currently in effect, and under the laws of almost every US state and local government, personal property is considered unclaimed when contact with the lawful owner is lost for a designated period varying between five and one hundred years, depending on the jurisdiction.

…[Contact] is usually lost due to the death of the lawful owner or his spouse, next of kin, or designated beneficiary, (hereinafter collectively referred to as "lawful owner"), although [contact] may also be lost due to the lawful owner's mental incapacity or simple forgetfulness. Other factors which may disrupt [contact] are the lawful owner's name change after marriage or divorce, and unreported changes of address or expired postal forwarding orders. Finally, either the lawful owner or the original holder of the property may make mistakes in the records under their control, by losing all or part of the records or maintaining inaccurate records.

…The original holders of unclaimed funds are usually banks, investment brokers, auction houses, employers, life and casualty insurance companies, and government agencies... Upon expiry of the period of years prescribed in the applicable unclaimed property law, these original holders are required to transfer custody, and eventually exclusive ownership (either by law or practicality), to the governmental unclaimed property agency, through the legal processes of transfer and escheat… Almost all of these governmental agencies make an organized effort to locate and notify the lawful owners, beneficiaries, and heirs, and over 80% of the agencies periodically publish unclaimed property name lists in newspapers of general circulation...

The results from these efforts is substantial, and largely as a result of these efforts, approximately 24% of the nationwide total of property held by these governmental agencies are claimed by the lawful owners, beneficiaries, and heirs. In a similar study to ours, the Department of the Treasury reported in 1935 that 51% of the nationwide total of property was returned to the lawful owners, and perhaps the decline of success from 51% in 1935 and 24% in 1988 is attributable to the greatly increased dollar size of the unclaimed property accounts, and the current shortfall of funding for the governmental agencies efforts to locate the lawful owners...

...There is now, and there has always been as far as we can determine, little or no effort undertaken by the private (non-governmental) property holders, to locate and notify the lawful owners of the dormant property they hold. Nor are there in the vast majority of the states and local governments (including DC), laws or infrastructure in place to compel or facilitate these private holders to publicize their holdings or otherwise attempt to discover and notify the lawful owners. This lack of laws and infrastructure is unfortunate because in most cases of [lost contact], the possibility of re-establishing [contact] is greatest during the years immediately following the [loss of contact].

...The largest exception in most jurisdictions to the legal requirement that holders of unclaimed property transfer and escheat the property to the government, is the case of [loss of contact] between defunct railroads and their stockholders, when the right to participate in the proceeds from the sale of still existing rights-of-way to developers result in the shares obtaining value, without a physical fund of money.... [T]he stockholder may have discarded and/or forgotten about his stocks. In most states only those stockholders who learn of the opportunity and come forward will participate, and there are no laws we have been able to locate requiring transfer or escheat of pro-rated right-of-way sales proceeds, for the non-claiming shares. It is the opinion of the VPC legal counsel (Attachment D), that the lack of adequate laws or infrastructure compelling the purchasers or the sellers of the rights-of-way to publish an announcement of the sale and a list of the stock owners in newspapers of general circulation, constitutes the taking of property without due process of law in violation of the US Constitution. This due to federal subsidization and eminent domain acquisitions by the railroads.

…There is no data on how much property is successfully reclaimed by the lawful owners from the original holders, prior to the holders transferring the property to the governmental agencies... Based upon inquiries which VPC has completed, successful property claims to federal, state, and local unclaimed property agencies are less than 29% of the nationwide total of property. (This percentage assumes that accounts that remained unclaimed more than fifteen years will never be claimed, which is supported by the history of older dormant accounts from the period 1922 to 1973).
________________________________

A culture is continued one act at a time, one little piece at a time.
Here is a piece that will last a lifetime, the hand-carved cooking spoon. This spoon and its maker are part of our European heritage:
__________________________________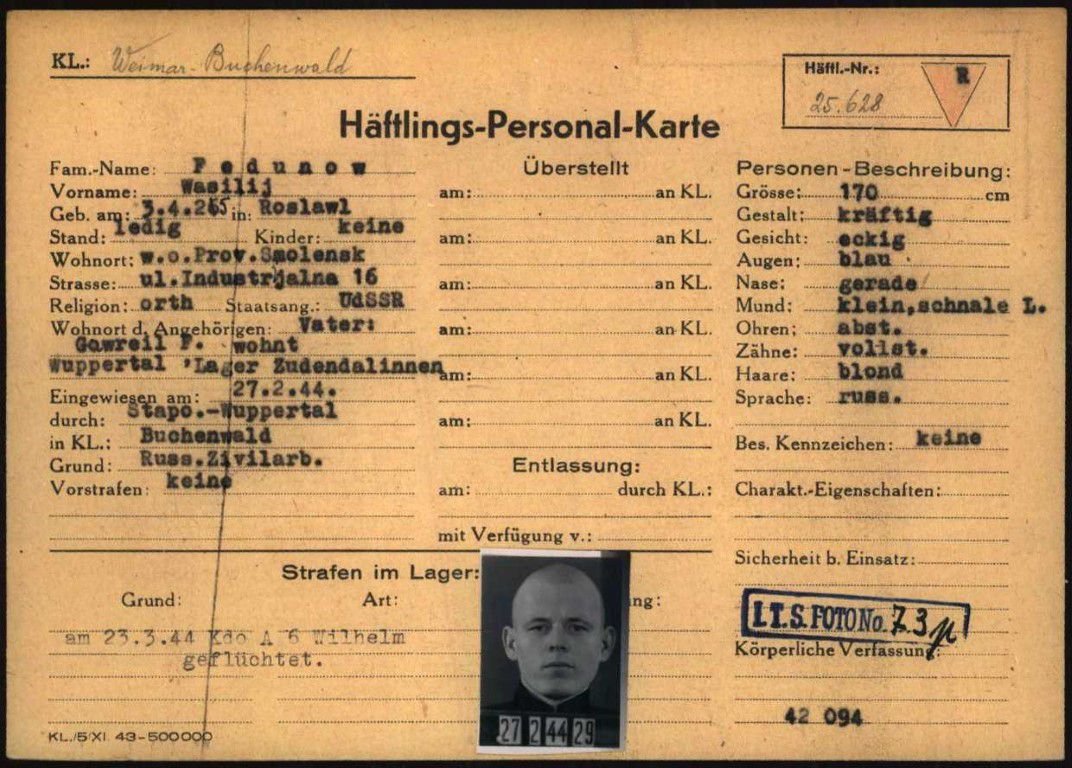 __________________________________

This is the end of Page 3 of the EEH Website. In Pages 2, 4, 5, & 6 you will find further information:


EEH Website Contents - Click to go
Published by European Emigrant Heritage